After a whole day at the Telstra Dome Stadium we toke over time waking up the next day. Rose and I went over to Victoria Market around 12ish and I think the Queen Victoria Market is the most cleanest and nicest' wet market I have ever seen. We spent the whole afternoon looking over the concert photos…. Man! What a concert!!.......After getting a bite to eat, Rose, Me and my mates then hoped on a tram head south out of the City to St Kilda Beach. The flee market isn't too bad, a lot of unique Art, Jewelries, etc etc, but as I have mentioned before, it all starts to close by 5ish and guess what time we got there?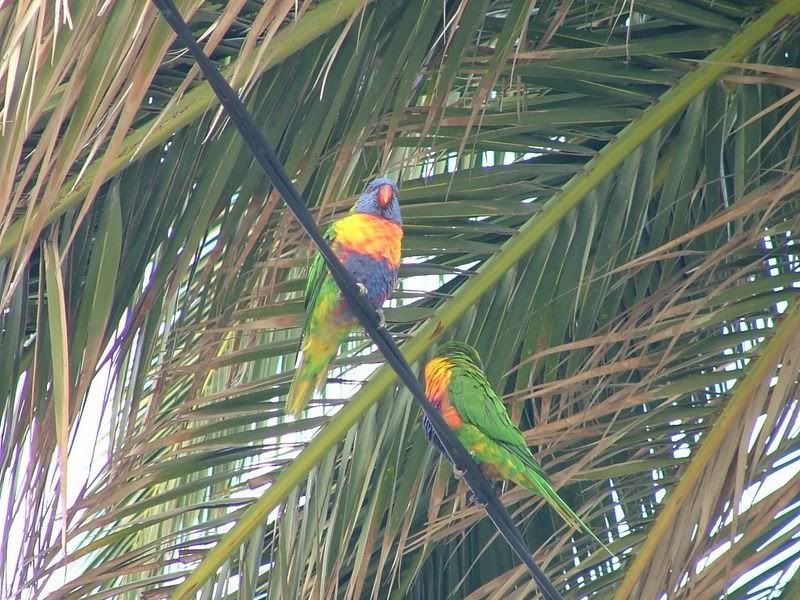 St Kilda was a little boring but maybe we were just a little bit tired. The Beach there wasn't too bad but it reminded us of PD… nothing that great… but of cos if you wanted to go bird watching (both the flying and non-flying kind) then this is the place to be, especially the crowd on Weekends. There's an old theme park there called Luna Park, which had a scary entrance, at least for me. But we where not really interested in going in. So we decided to make our way back to the Tram Stop and got the second tram (because the first one was full) back into the City.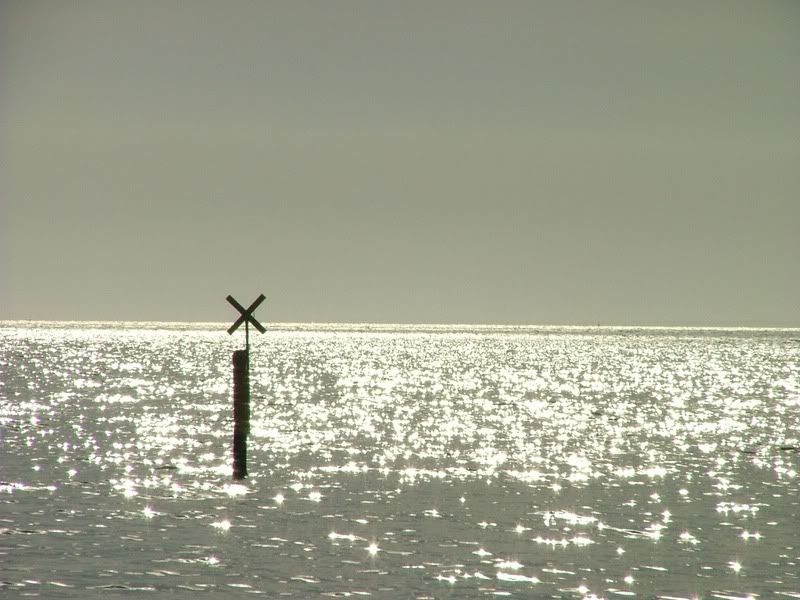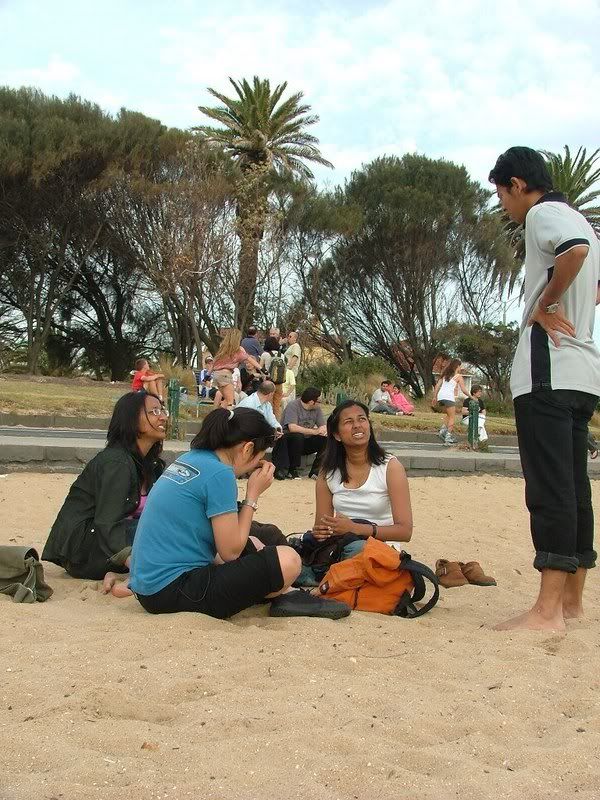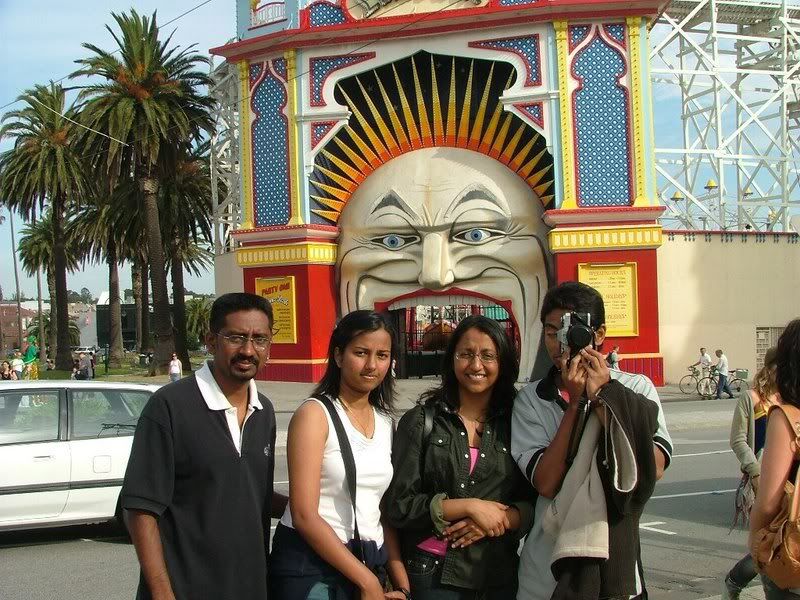 When we got to the city we hoped on another Tram to head east to see St Patrick's Cathedral. We cld see it from certain places in the City and it looked really beautiful. As we got nearer to it only then I cld see that it was not only beautiful but it was also magnificent. The details where so intricate and wonderful. And when we went in… a sudden calm just swept through me. It was an incredible feeling …just don't know what to say. Breathtaking!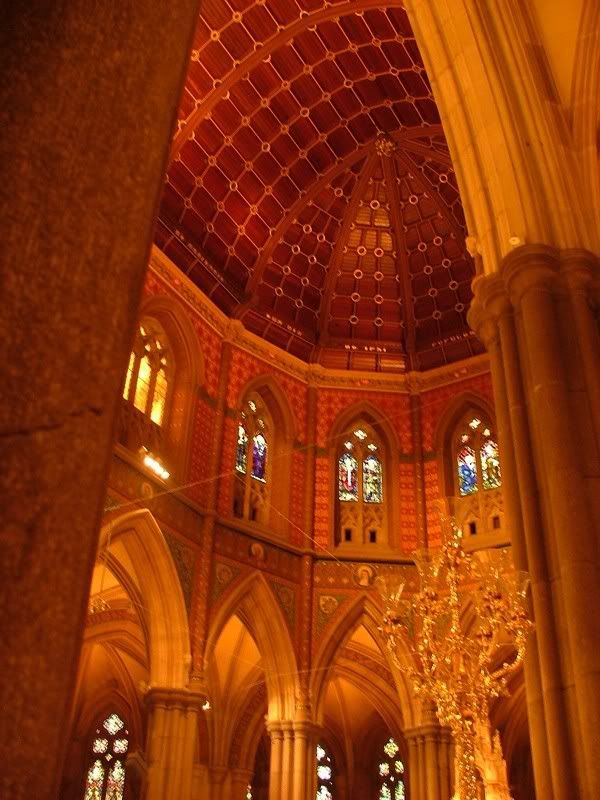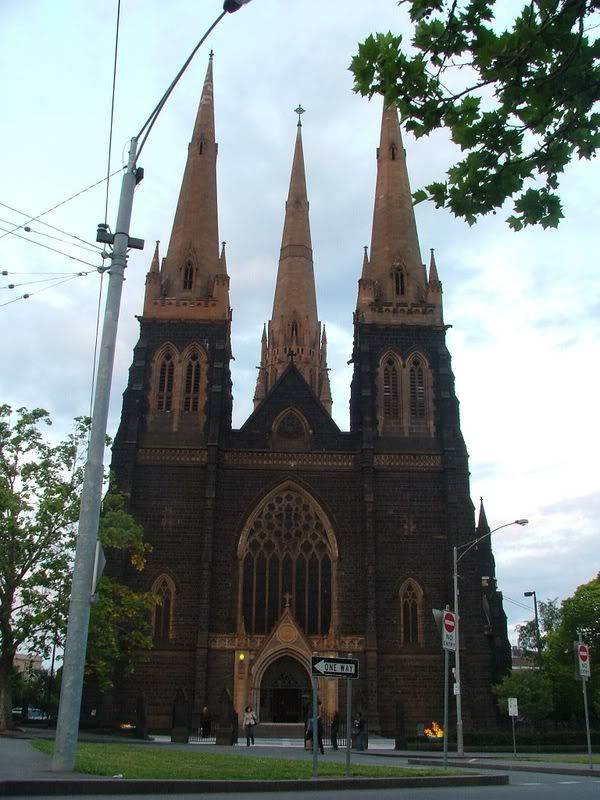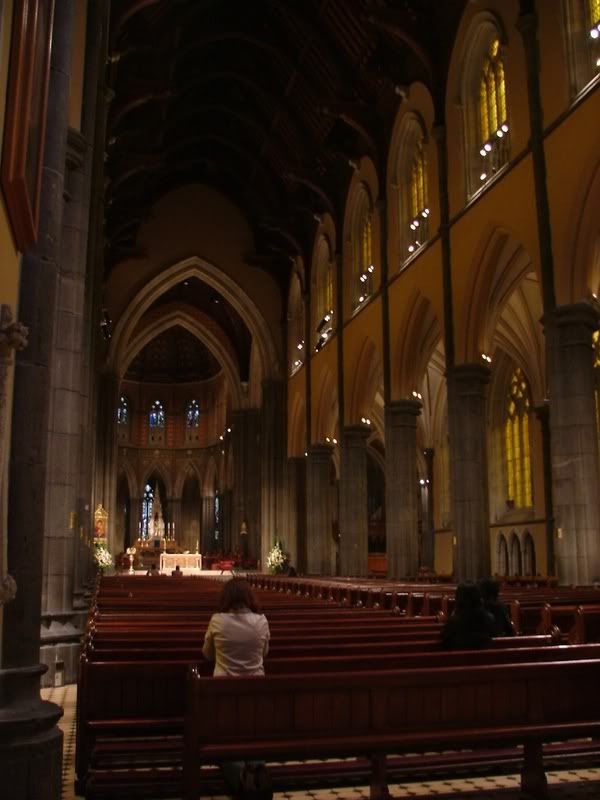 We decided to take a walk all the way to the Carlton Garden's which was beautifully landscaped and back to the city and on the way there a unique Mosaic piece which was done on a Fire Station caught our attention. (actually it was nearer to St'Pat's)… it was about the Mythology of fire….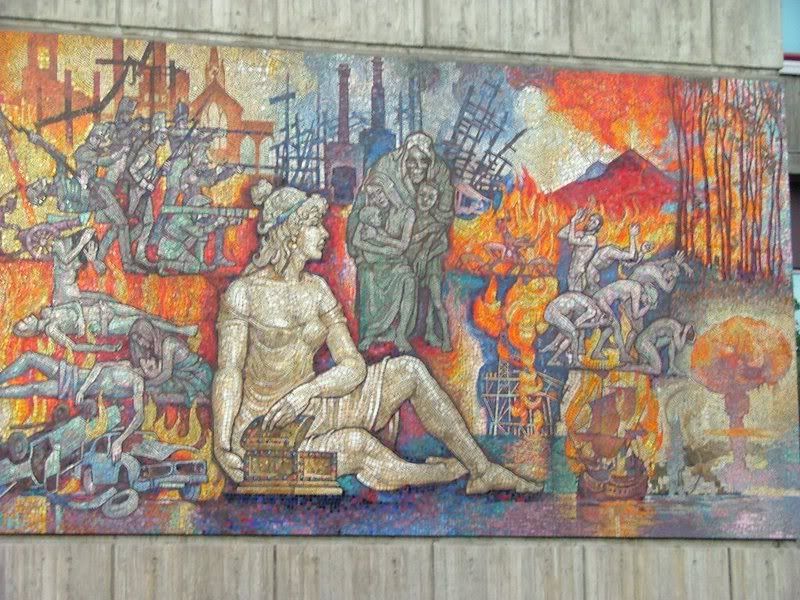 It really was cool! We had dinner in Central Melbourne and then our new friend Flo took us to snooker centre in Chinatown which looked just like the snooker centres in M'sia. Felt like i was home..
mo
to be continued